Together with the other German transmission system operators, bayernets submits an integrated plan for network development every two years. The Network Development Plan Gas (NDP Gas) contains all effective measures for optimising and strengthening the gas network. It also includes expanding the gas transmission system in line with demand as well as ensuring the security of supply.
An important prerequisite for achieving a secure and future-viable energy supply and for successfully implementing the Energiewende is to ensure the reliable availability of the gas infrastructure and that it is expanded in line with demand. The NDP Gas describes the way to a gas supply that is secure, environmentally-friendly and economically sustainable – also in the future.
The NDP Gas is based on the so-called scenario framework which is drawn up in consultation with the Federal Network Agency (BNetzA) and depicts the capacity demand for gas transmission in Germany. Here you will find further information on the process of the Network Development Plan Gas.
bayernets makes an active contribution to maintaining the security of supply in Bavaria, southern Germany and parts of Austria by optimising and expanding its transmission system. This means shipping capacities are increased where they are needed and flexibility related to meeting the demand for gas is improved.

The planned gas pipeline AUGUSTA begins at the network node Wertingen, runs parallel to the gas pipeline Senden-Vohburg (SV50) and ends at the network node Kötz near Günzburg. An integral part of the construction project is also the connection to a gas pressure regulating and metering station to be installed at Kötz and the connection to the compressor station at Wertingen. More information on the microsite (in German).
| | |
| --- | --- |
| Total length: | approx. 41 km |
| Nominal diameter: | DN 700 |
| Design pressure (DP): | 100 bar |
| Shipping capacity: | approx. 650,000 m³/h |
| Planned commissioning: | 2025 |
| Total investment: | About 145 million euros |
Completed projects:
Compressor station Wertingen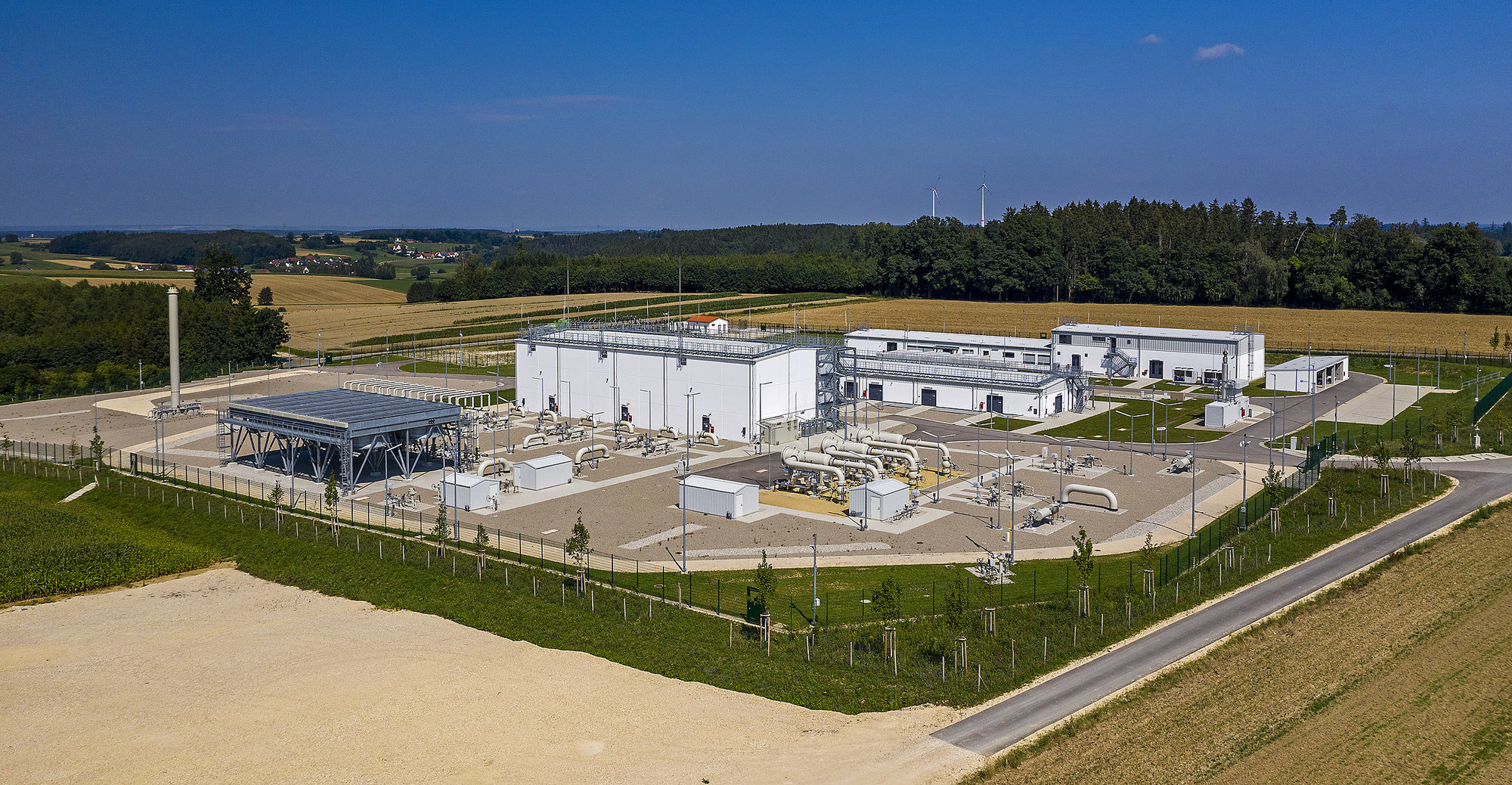 The compressor station is located north west of Augsburg, in the district of Dillingen an der Donau.
| | |
| --- | --- |
| Compressor units: | 3 electrically operated compressor units |
| Capacity: | 3 x 11 MW |
| Maximum output pressure: | 80 bar |
| Construction: | September 2017 to December 2019 |
| Commissioning: | December 2019 |
| Total investment: | About 100 million euros |
| Project partners: | Shared facilities of bayernets GmbH and Open Grid Europe GmbH |

The pipeline route begins at the network node Haiming/Burghausen, runs through Upper Bavaria via the districts of Altötting, Mühldorf am Inn, Erding and ends at the network node Finsing, approx. 20 km east of Munich.
| | |
| --- | --- |
| Total length: | approx. 87 km |
| Nominal diameter: | DN 1200 |
| Design pressure (DP): | 100 bar |
| Shipping capacity: | 2 million m³/h |
| Construction: | October 2016 to December 2018 |
| Commissioning: | December 2018 |
| Total investment: | About 200 million euros |