As a company providing services of public interest, we make a significant contribution to the security of supply with our gas transmission system. Are you interested in a position in our company? Then please send your application directly to our online jobs portal.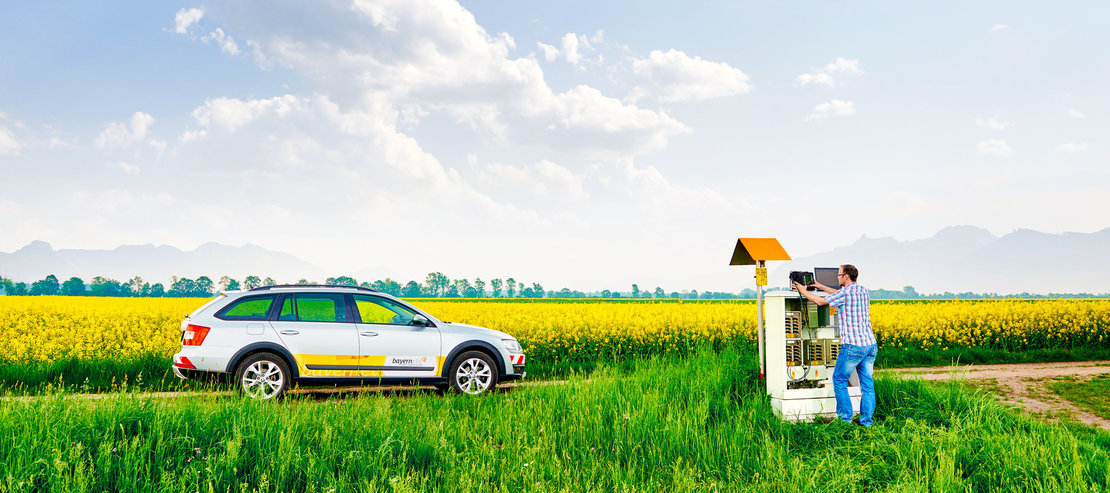 We offer interesting positions with technical, commercial and legal tasks for both experienced professionals and those looking for their first entry-level job after completing their qualifications or university degree. Interns or working students are also welcome during their studies.
Working in a utility company
bayernets GmbH is a transmission system operator according to the German Energy Act. With our approx. 1,660 km long gas pipeline network, we are part of the German gas transmission system. With our cross-border connection points to Austria we are also part of the European gas transmission system. Our employees ensure the supply of gas for a multitude of cities and communities in southern Bavaria and Tyrol and therefore make a significant contribution to maintaining the security of energy supply. We operate and maintain the gas transmission system and are responsible for its control day and night, 365 days a year.
In addition to operating, maintaining and developing our network, trading our shipping capacities and supporting our grid customers and downstream grid operators, we have focused our future strategies on innovative technologies for using and developing our gas infrastructure. Renewable and decarbonised gases form an integral part of these technologies.
Working for our company not only means solving complex technical, commercial and legal issues. You will also contribute to shaping the Energiewende and securing the future viability of our energy supply.
Why bayernets?
Employees
With our employees, we work on a wide range of tasks. We provide opportunities career options for both, generalists and specialists, supporting our employees in their further development. This is important for us as the basis of long-term working relationships.
Working environment and technology
Both our technical working environment and general legal and regulatory conditions are dynamic and shape the willingness of everyone to continually adapt to new challenges and problem solving. We keep in mind at all times reliability and security for our supply task. In network control and marketing of our capacities we have already reached a high degree of digitalisation, which is also constantly driving forward automatisation in non-technical work processes.
Work and private life
We offer flexible working times with a flexi-time account and 30 days holiday. We give our employees the opportunity to independently and responsibly organise their working time within the framework of collective agreements and internal company regulations. Together with the works council and for the well-being of all, we observe legal and collective agreement regulations of occupational health and safety and pay attention to a well-balanced relationship between work and private life.
Collective bargaining agreement and additional company benefits
Our collective bargaining agreement regulates many questions relating to working conditions such as classification and remuneration, payment of allowances and supplements, working hours, holidays, entitlement to continuation of remuneration in the case of illness, company pension plan or asset forming benefits. We are a member of the Bavarian Municipal Employers´Association and apply the collective bargaining agreement for public utilities (TV-V). In addition to this, we have a large number of extra benefits through internal company regulations.
Job descriptions
Here we present some selected job descriptions and the related tasks in our company.
Dispatcher
As a Dispatcher in the control room, you control and monitor the entire gas transmission system of bayernets. Together with your colleagues rotating in shifts, you staff our control room 24 hours a day, 365 days a year. With the click of your mouse, you move vast amounts of energy through Bavaria and therefore play a significant role in ensuring a secure and reliable energy supply – also beyond state borders. As a central helpline, you are responsible for receiving and forwarding faults and failures and thus ensure the secure operation of our network. In this function, you are in constant exchange with our colleagues on call and with adjacent grid operators, storage facility operators and our international shippers.
Technical Installation Manager
As Technical Installation Manager and foreperson in your allocated area, you are responsible for the safe operation of the gas system located there. You manage the maintenance (monitoring, maintenance, repairs for pipelines, compressor and gas pressure control and metering systems and supervise the conversion of gas systems including the decommissioning and commissioning of these systems according to applicable technical regulations. You monitor external service providers that carry out works in the area of our systems and give them instructions. We also train you in the necessary expertise required for gas pressure control and metering systems and high pressure gas pipelines in accordance with the DVGW regulations. This work consists mainly of field work in our gas grid.
Communications Technician / Electrical Technician
Using telecontrol and communications technology, you ensure system availability for controlling and monitoring our pipeline network. For this purpose, we operate our own cable network with a length of 1,500 km, monitor more than 10,000 system messages and control a good 50 gas stations. Your tasks include cathodic corrosion protection, maintenance, planning, construction or modernisation and expansion of our electrical and communications systems as well as elimination of technical problems. The work is mainly field work in our network area.
EDP System Specialist
As an EDP System Specialist, you are responsible for securing and controlling IT operations, especially critical infrastructure and communication systems as well as divisional applications, depending on the focus of your work. In addition to the economic deployment of hard and software, implementation and fulfilment of ISMS requirements, you work on the IT optimisation of divisional and company processes and are responsible for implementing IT projects.
Fully Qualified Lawyer
The legal department at bayernets guarantees comprehensive legal counsel for the entire company and offers an interesting field of work for lawyers who preferably have a focus on energy law. You provide legal advice for the management and the specialist divisions, give legal support to our network development projects and draw up contracts. You negotiate and enforce our interests in contracts relating to our pipelines and systems. Additionally, you are responsible for legally shaping the contractual relationship to our network customers and to other network operators, also representing the legal and energy policy interests of bayernets in association and industry committees. As a corporate lawyer, you have a wide range of insights - you are person of trust, advisor, negotiator and risk and process controller in one.
Network Marketing Professional
As a Network Marketing Professional in the department Network Marketing, you are responsible for the process of marketing capacities and their use for customers of bayernets. This process covers selling capacities, their deployment and data management and finally their billing. Your work is actively involved in associations, in particular with developing network access regulations. You also support the further development of the capacity trading platform PRISMA and bayernets' IT systems related to network marketing. An interesting mix of tasks: communication with customers, partners and organisations on the one hand and in-depth knowledge of complex IT processes on the other.
Regulation Professional
In regulation management, you observe energy industry and regulatory developments and assess them with respect to their impact on bayernets. Based on this, you draw up positions and necessary fields of action with the relevant specialist divisions for the further development of our company. Together with your colleagues, the regulation department is the central interface between the company and the regulatory authorities. As such, this department coordinates the implementation of regulatory stipulations in the company and thus guarantees fulfillment of various information requirements defined by the regulatory authorities. As a regulation professional you also actively represent bayernets' interests in associations.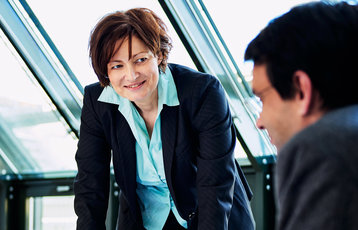 Application process
We offer interesting technical, economic and legal tasks for experienced professionals, but also for entry-level positions directly after completing occupational training or university degree. As an intern or working student, you are also welcome during your studies.
It´s nice that you wish to apply to join our company!
Please use our Jobs Portal for your application. Registration of your personal data lasts about 10 minutes. Simply upload your documents (max. 10 MB) and you can then send us your application.
Complete documents should include:
A personal letter of motivation for the position
A clearly structured, tabular curriculum vitae
Copies of all relevant qualifications (school, occupational training, studies, professional experience, work experience, additional qualifications)
After sending your application, you will receive an email from HR confirming receipt of your online application. Following preselection and a positive response to your application, we normally conduct two interviews with you.
A personal interview lasts roughly one to one and a half hours and takes place in the company or as a telephone or video conference. You also have the opportunity to meet the responsible line manager and, if necessary, further colleagues.
We wish you luck and every success throughout the application process!
Jobs Portal
Are you interested in bayernets GmbH as an employer? Here, you will find job postings for job vacancies at bayernets GmbH. Please call us if you have any questions:
Human Resources Department
Tel.: +49 (0)89 890572-414 or -415
Please register your speculative application here.